A History of Palm Beach Architecture
A Case for Preservation
Take a trip along the streets of the world-famous island of Palm Beach by exploring its iconic architecture, the architects who designed it, and some of the famous people who commissioned them.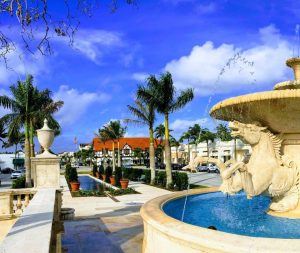 Even though only 110 years old, the Town of Palm Beach has become a beacon for preservation. It began with Henry Morrison Flagler, who dreamed that an uninhabited barrier island could become a playground for the rich and famous. Architects like Addison Mizner, whose Mediterranean Revival architecture has become synonymous with South Florida, and Maurice Fatio, who added a fresh look to architecture during his short life, laid the groundwork for some iconic clubs, hotels, and homes. 
The presentation describes the work of 9 influential architects and their differing design styles.
As the Chairman of the Palm Beach Landmarks Preservation Commission, René will explore the ups and downs of the island's historic structures, some of which have been lost, others altered, and luckily many restored and saved. He will present famous landmarks, like the Breakers Hotel, and the Flagler Museum. Making a case for preservation, he will infuse the presentation with personal experiences of success stories and failures of saving Palm Beach's architectural heritage for prosperity.