PRINCESS GRACE
Glamour & Respectability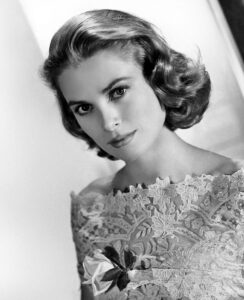 Using over 200 pictures, newsreels and interviews, this presentation pays tribute to Her Serene Highness, Princess Grace of Monaco.
Silvin begins with Grace Kelly's early life as the daughter of self-made, multimillionaire, John Kelly, in Philadelphia. He then moves on to her acting career. He will discuss 7 of the 11 movies the young actress made between 1951 and 1956 and will include her winning the academy award for best actress, when Grace was only 25.
The audience will then feel as if they attend Grace's 1956 wedding to Prince Rainier of Monaco and witness the new Princess's studious efforts to fill the role of Monaco's First Lady. This part of the lecture includes information about her many charities and important contributions she made to transforming the small principality into a world class center for arts and culture, which resulted in it becoming home to the super-wealthy.
Finally, Silvin will reveal details of the Princess's untimely death in an automobile accident, followed by taking a look at her legacy and the lives of her three children.