FRANK LLOYD WRIGHT


The Dramatic Life of America's Most Controversial and Creative Architect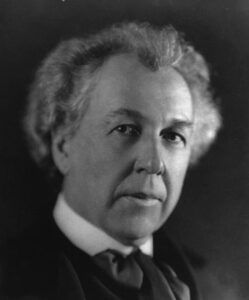 Frank Lloyd Wright has been called the greatest American architect of the first half of the Twentieth Century. During a career that spanned seven decades, he worked on over a thousand projects, five hundred of which were built. Many of his structures are still studied by students from all over the world.
Born in rural Wisconsin in 1867, Wright had a tumultuous personal life punctuated by many professional vicissitudes and scandal, which make his story feel like a dramatic work of fiction. He married three times, had eight children, and remained productive and creative until the day he died in 1959, at 91 years of age. 
Wright's most famous residence is Fallingwater, built in 1935 in Mill Run, Pennsylvania. The American Institute of Architects named Fallingwater the "best all-time work of American architecture" and the Smithsonian Institution lists it as "one of the 28 places to see before you die." The breathtaking structure is still studied by dozens of architecture students and visited by hundreds of thousands of tourists yearly.
Wright's other most famous lingering legacy is the extremely controversial Solomon R. Guggenheim Museum at Fifth Avenue and 89th Street on the Upper East Side of Manhattan. Wright's work on this unique, cylindrical structure, began in 1943 and opened 6 months after Wright's death in 1959. Wright said his distinctive museum would make the nearby Metropolitan Museum of Art "look like a Protestant barn." 
Wright's homes transformed the way we live. He is the inventor of "organic architecture" and the open plan for family life, expressed in different ways through his horizonal Prairie Style homes, the textile-block structures, the carport, and the more affordable "Usonian" houses. 
Wright's legacy lives on due to the unique contribution of his styles and because of the on-going work of his many disciples, who studied at Wright's "Fellowship" at his home-office of "Taliesin West" in Scottsdale, Arizona. 
Wright's body of work also includes hotels, office buildings and churches, which René will describe using over 200 slides, renderings, newsreels, and interviews, giving the audience a feeling of living with this unusual, often called arrogant genius.