Elizabeth Taylor
A Life of Passion and Resilience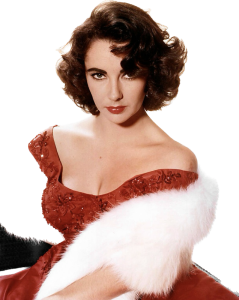 Capturing the limelight at age 11, Elizabeth Taylor lived her entire life in the public eye, ultimately becoming the highest paid movie star in the world. She was a self-confident maverick, who blazed a unique trail of joys and tragedies, eliciting international adoration and criticism. She played in critically acclaimed movies, capturing two Oscars for Best Actress, as well as many other awards including the Presidential Citizens Medal. She used her stardom later in life to bring awareness to the AIDS crises at a time when she felt the world was ignoring the gravity of the deadly disease.
René will share her complex story, which includes her eight weddings, conversion to Judaism, while amassing one of the world's most legendary jewelry collection. He will explain how her dramatic movies intertwined with her highly publicized personal life; a fact which was encouraged by movie executives and resulted in creating one of the world's greatest international icons.
René had the opportunity to interact with Taylor on several occasions and, using over 200 pictures and videos, will incorporate those personal anecdotes into the presentation, to create a full picture of Taylor's exceptional life.